The Bloody Mary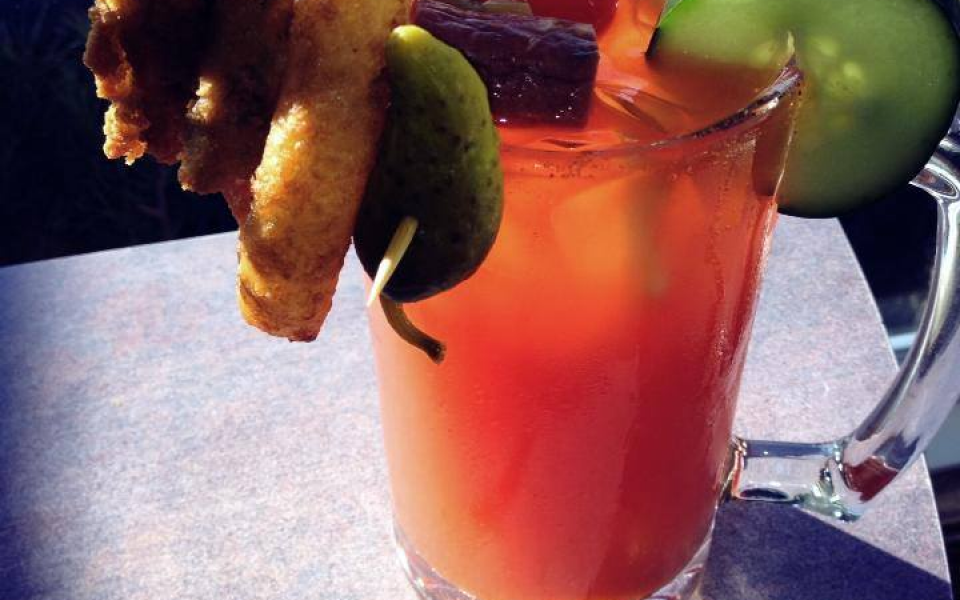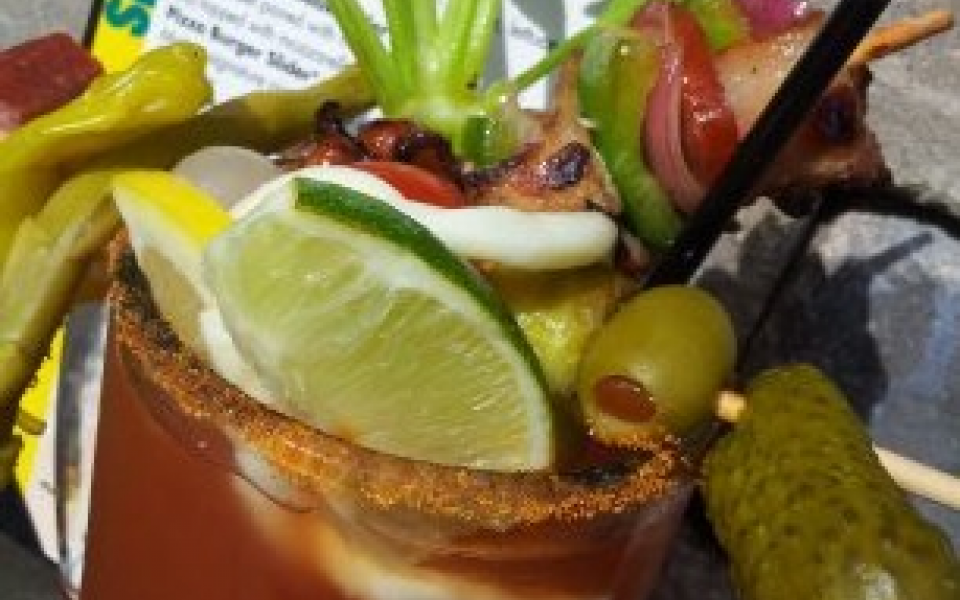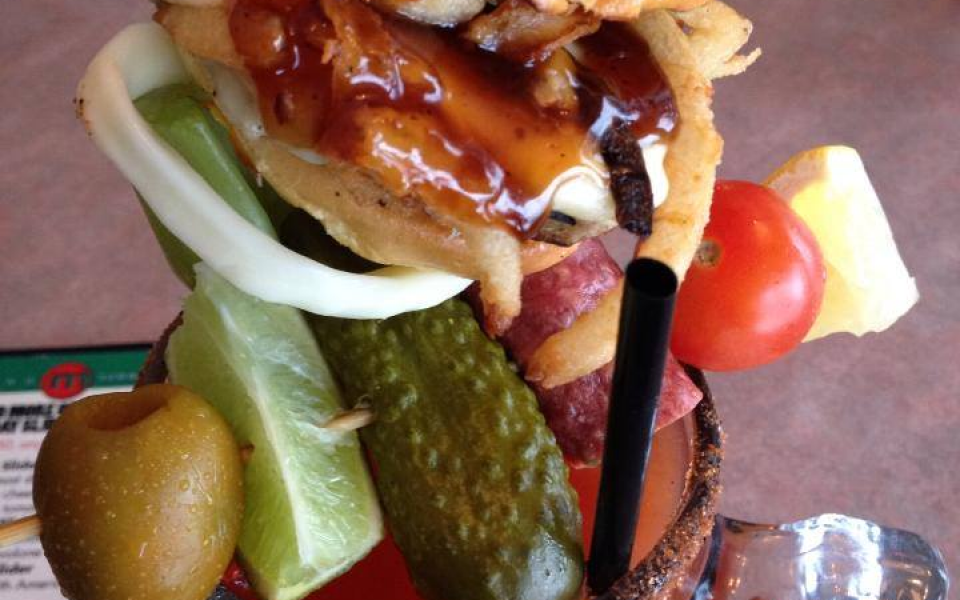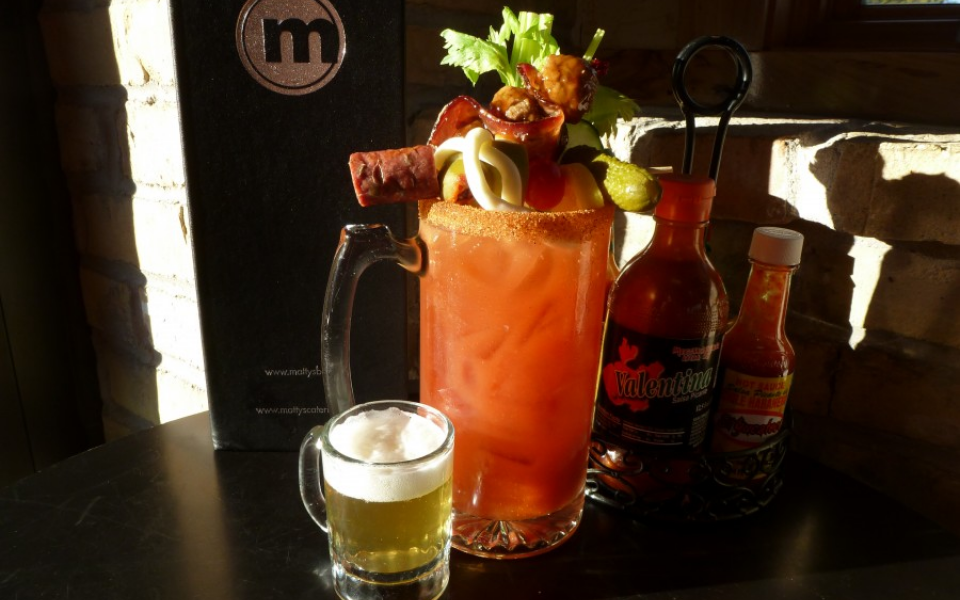 Matty's Bloody Mary
Matty's Bloody Mary's have revolutionized "Sunday Fun- Day" into its own craze.
We offer 2 different sizes of Bloody Marys:
Pint Size, or as we call it the Baby size (when you see all 3 you would agree the name suits it.)
The Matty Mary which is for the Bloody lover; this biggin is 25 oz. and is garnished with the following:
Celery, Green Onion, Cucumber, Pickled Asparagus, Brussel Sprouts, Kosher Dill Pickle
Cherry Tomato, Mushroom, Pepperoncini, Olive, a Jalepeno/Cheddar Beef Stick, and to add to the
beauty, a mozzarella Cheese whip…..and of course served with a chaser of your liking.
The Ultimate Matty Mary This beauty is the same whopping 25 oz. as our Matty Mary, with all of the same delicious fixings. What makes this one really special is the topping that get's added to this already monstrous concoction! It rotates weekly and is always a crowd pleaser. Past toppings have included: a Mini Brat, a Tamale, Bourbon Glazed Meatballs……the list just goes on and on!
Spread the word, your Bloody Mary destination has just been found!